Outdoor tropical art: principles and practice.
Construction of chakra tropical.
The units on the Cuban royal palm are speaker units coloured to resemble art of classical Indian metaphysics of energy zones known as "Chakra".
Tropical palms have a vibrant sense and easy to sculpt so ideal for outdoor tropical art. The general philosophy is discussed further in the article outdoor art.
The urban sense of place as related to palms.
Mixed media sourced tropical
The tropical sculpture use of mixed media in the form of various bits of electronics, as well as resin and thick paint make this a mixed media construction. A specific eight point account gives a methodology for approaching a project from the conceptual to the sculpture. The use of raw objects and construction material can be balanced with placement of photographic prints so as to give the works a thematic depth.
The palm as a living energy sculpture.
Chakra tropical as a homage to yoga phenomenology.
North Queensland palm sculpture
There is an abundance of urban palms for sculpture in Townsville.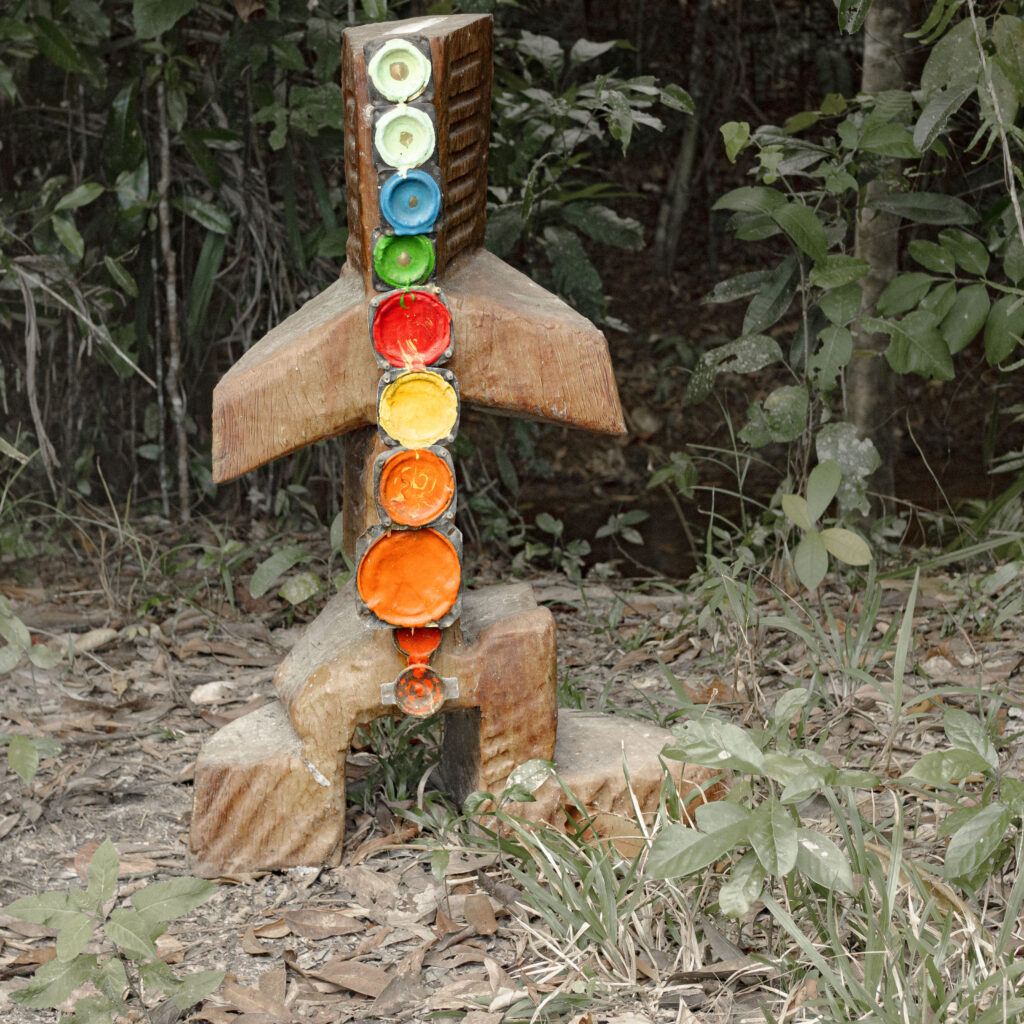 What sort of a palm?
A Cuban royal palm .
Why was it cut down?
If very tall, and roots become exposed in conjunction with strong winds like a cyclone they can cause damage to urban infrastructure.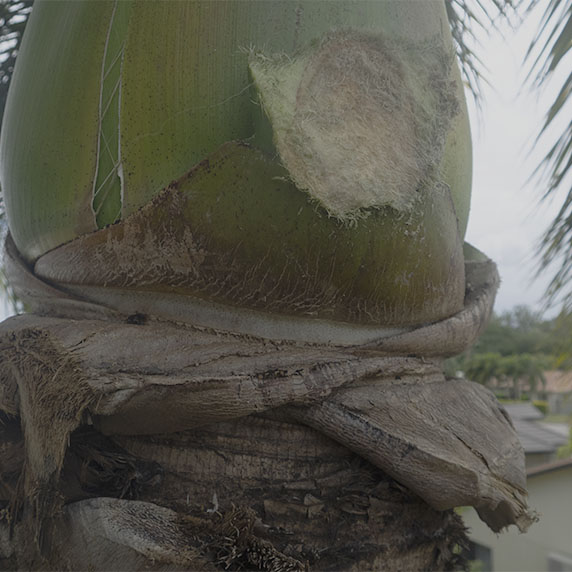 Can I view the initial process?
There is footage of the palm climber
What other body of works does this belong to?
Its part of the retrospective series