Hollow wood cultural syncretism 1990-2004
Marble sculptures. 2006-2010
How are they made?
The slabs are chiselled as well as the use of grinders to remove excess material. The process of adding objects or embedding prints into the block construction forms a mixed media work.
What is marble sculpture, and mixed media?
The marble is sourced from the tropical region Chillagoe Queensland as well as constructed in the region with a sense of depicting some features of place.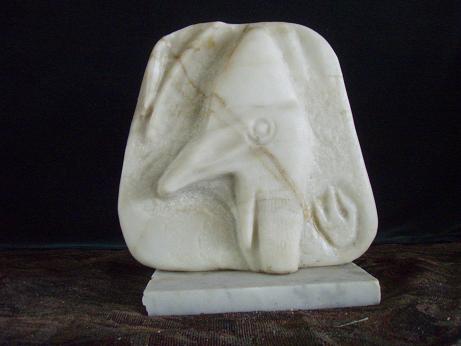 Where are the sculptures made?
Townsville dry tropics art studio. The majority of these works are from the 2006 to 2009 period at Carmoo along the Mission beach Road.
What are the featured depictions?
Cassowaries of the cassowary coast region.
Cassowary mixed media project. 2010-2014
Yogic international syncretica. 2014-2016
Series from PIVOT exhibition.
The series has various works that relate to modernization and its discontents, as well as forms that resemble Yoga postures. This in part is about the artists personal journey where he embarked on a yoga movement that had as its core theme issues with modernization. Works like GIG were an instillation that have a life as a two sided construction with wire frame. The reflections on pop music culture and its interests in Yogic philosophy drew a generation to the mystical arts of what is East of existentialism.
Emergent Syncretic forms 2017-2021