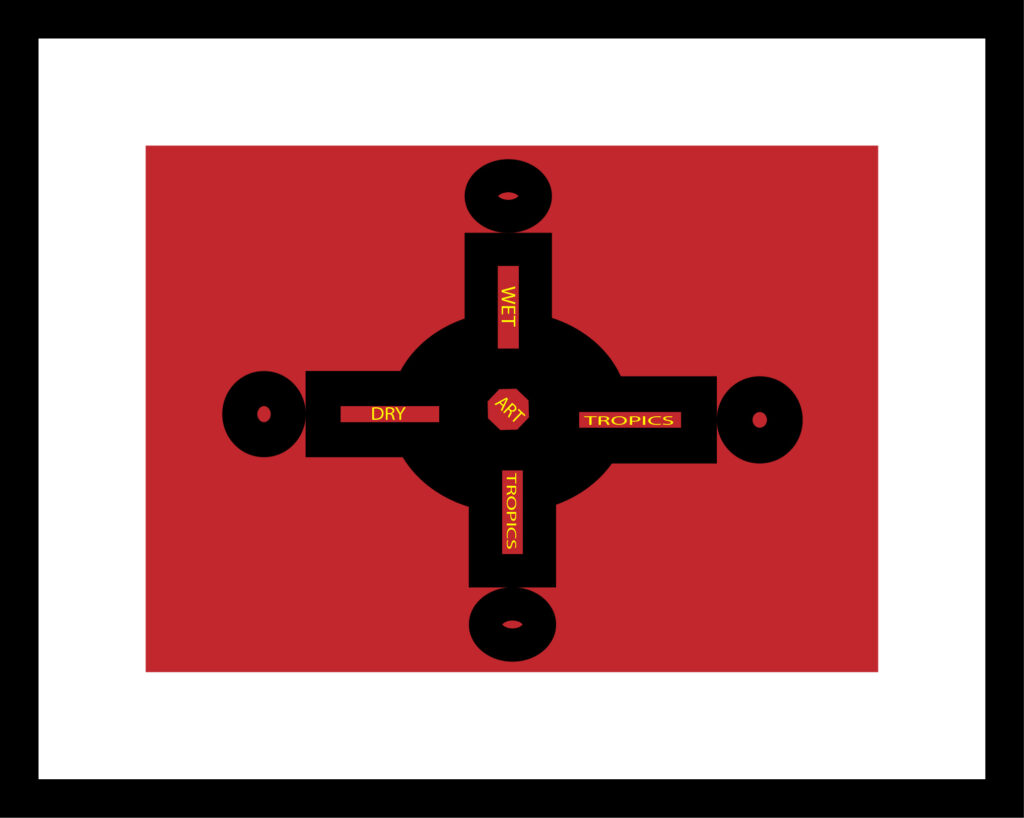 Studio dry tropics, Townsville art
Located north/west of Townsville.
the works reflect an intrinsic sense of place.
Also a conceptual space from an international view.
Figurative photographic and mixed media abstraction.
International sculpture project (2017-18)
A sculpture community set within the dry tropics of Mamallapuram was my initial inspiration for mixed media conceptual.
Inspiration occured after the 2004 Tsunami when I happened to be travelling through the region, though stayed on for six month.
This turned into several sculpture projects. Townsville and Mission beach.
A short biographical account of italozazen.
About the philosophy underpinning gallery 3.
The Townsville's locale offers research possibilities for dry tropics art. Its the ideal city as a base to explore the nature of consciousness in relation to habitat. This could be ecological or as what my focus also involves the phenomenological. That is to do with the qualitative sense of experiencing, interpreting and documenting the process of living through a tropical dry and wet season year in and out.
---
The whole experience of tropical heat for those who are active outdoors during the dry period between 10am and 2pm will know phenomenologically it impact on the body as a mode of consciousness.
---
The art involves methods to interpret the qualitative state through a transition from dry to wet season, as well as the sense it brings to the lived experience. The coined term 'going tropical' or going tropo captures this sense of body experience as a mind/body problem. That is apart from the philosophical mind/body problem there is a dualism of intentionality given the operative conditionality.
A request for a studio tour.
italozazen@gmail.com