Tropical sculpture Townsville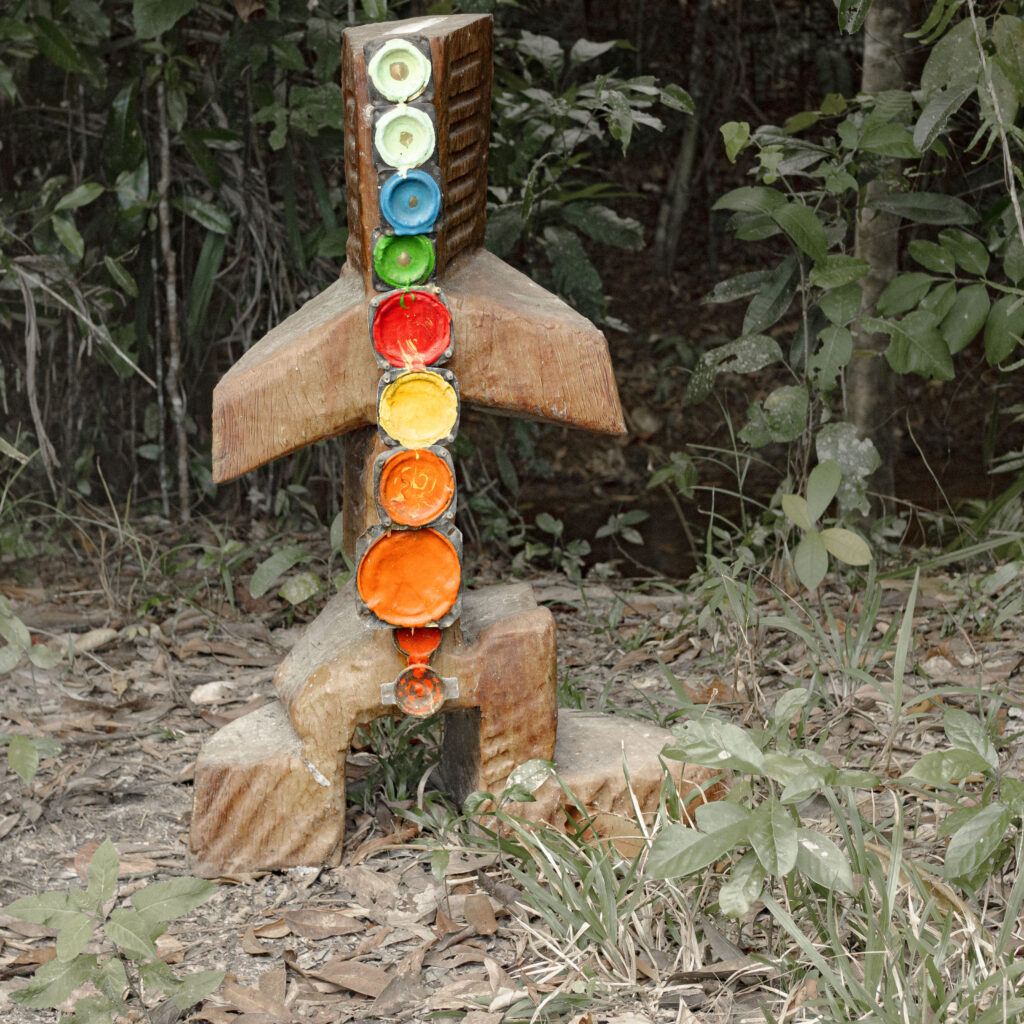 Chakra tropical and the tropics.
Constructed in the dry and wet tropics.
Tropical palms have a vibrant sense and easy to sculpt.
The urban sense of place as related to palms.
The material sourced from within a tropical region
The palm as a living energy sculpture.
Chakra tropical as a homage to yoga phenomenology.
North Queensland palm sculpture
There is an abundance of urban palms for sculpture in Townsville.
Is that a palm?
Yes its a recycled cuban royal palm that had been located in Townsville.
Why was it cut down?
If very tall, and roots become exposed in conjunction with strong winds like a cyclone they can cause damage to urban infrastructure.